I received a small, visual reminder to spread hope, love, and positivity in 2022 from my local coffee shop this morning, in the form of this decoration on my drink.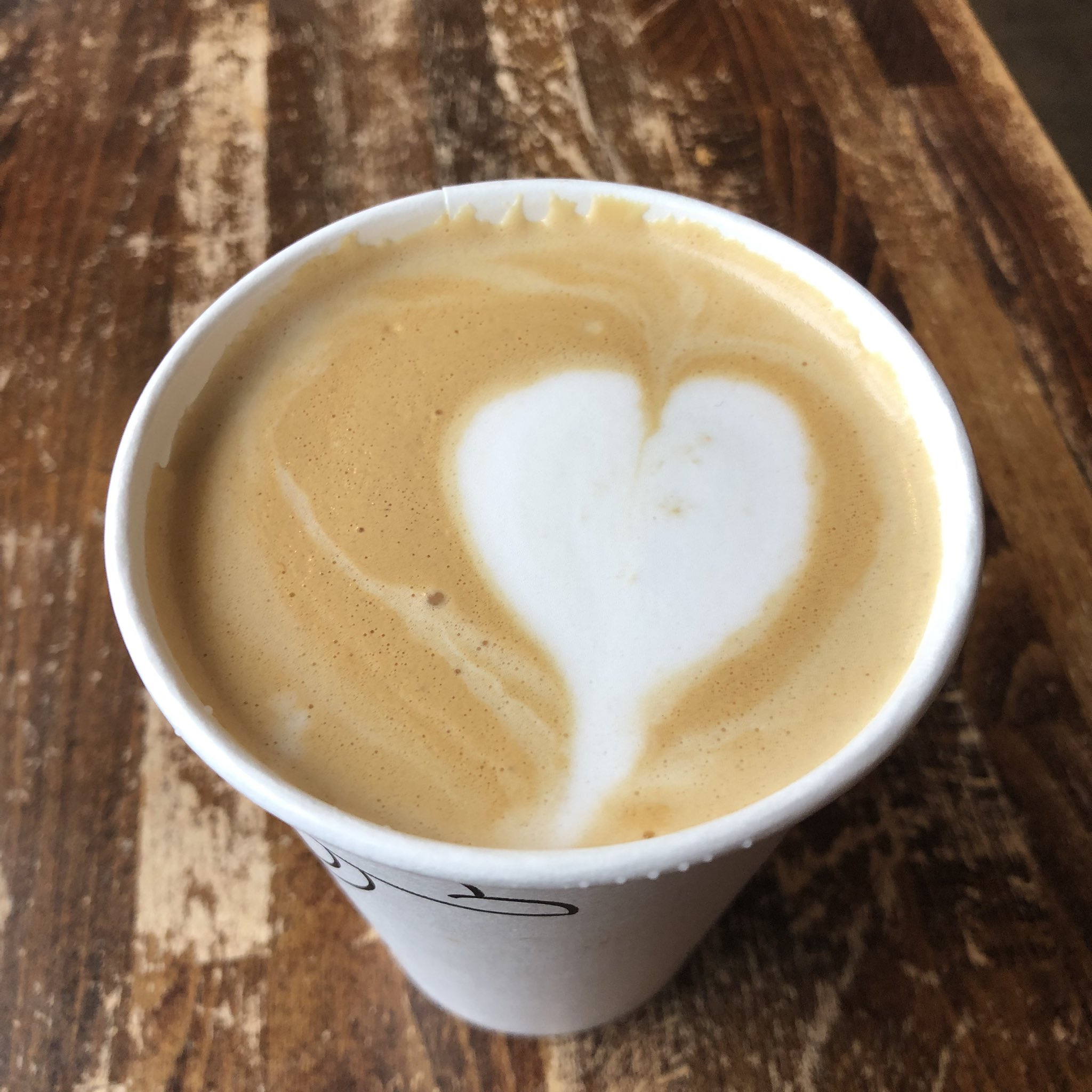 Does the above sound like just a cheese-ball cliché sentiment? Maybe. But this behavior has an impact.
First, simply the act of giving thanks can make you happier.
When their week's assignment was to write and personally deliver a letter of gratitude…participants immediately exhibited a huge increase in happiness scores…greater than that from any other intervention…

https://www.health.harvard.edu/healthbeat/giving-thanks-can-make-you-happier
Next, positive thoughts rewire your brain to see more possibilities in life and can drive skill-building because you become more outgoing and try more things.
Fredrickson refers to this as the "broaden and build" theory because positive emotions broaden your sense of possibilities and open your mind, which in turn allows you to build new skills and resources that can provide value in other areas of your life.

https://jamesclear.com/positive-thinking
And, volunteering is good for the mind and body.
By spending time in service to others, volunteers report feeling a sense of meaning and appreciation, both given and received, which can have a stress-reducing effect.

https://www.mayoclinichealthsystem.org/hometown-health/speaking-of-health/3-health-benefits-of-volunteering
These are some of the reasons I'm committing some of my time in 2022 to give back to the product management community. I will do so by creating and sharing content to help others, especially those early in their careers or trying to get into the discipline.
But regardless of what you do or how you do it, I hope you're able to spread some positive energy this year. Chances are, it won't just benefit those around you. It will also benefit you.
And yes, this post is a way for me to spread positivity. I feel better already! 😉
Happy 2022!